Dr Mary Nirmala Borgia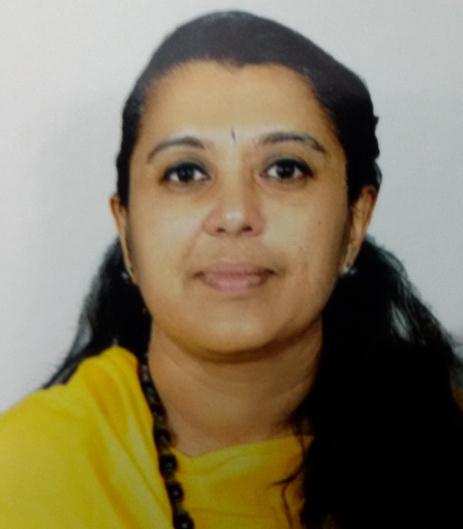 Dr. Mary Nirmala Borgia , Associate Professor has been teaching in the faculty of Zoology for the past 22years and is basically an Entomologist with a back ground on Insect Endocrinology and Biological control of Insect Pests.

Passed MSc. in General and Applied Zoology with specialization in Entomology with III Rank from Department of Zoology, University of Kerala, Kariavattom, Trivandrum in 1990.
Qualified MPhil.in Zoology with specialization in Insect Endocrinology with I Rank from Department of Zoology, University of Kerala, Kariavattom, Trivandrum in 1993.
Passed BEd. in Natural Science from Teacher Education Centre, Kollam in 1994.
Awarded PhD. in Zoology from University of Kerala on the topic 'Biocontrol Potential of the Entomopathogenic nematode Heterorhabditis indica against Selected Pests of Cucurbits' under UGC-FIP in 2018.
Before joining this college she started her career as Junior Lecturer in VHSE, Nandikkara, Trichur in 1996.
Soon after she joined as Lecture in Zoology in Sree Neelakanda Memorial Govt. Sanscrit College, Pattambi, Palakkad.
Qualified PSC Examination and appointed in the Govt. College, Chittoor, Palakkad.
Published one paper in an international journal, three papers in national journals and presented three papers in national seminars.
Attended many workshops and seminars in and out Kerala.
Life member of Association for advancement of Entomology (AAE).
Member, Board of Studies-Zoology, Kannur University (Former)
Member, Faculty of Science, Kannur University (Former)
Participated in the syllabus construction of Kannur University.
In Mary Matha College she had been Secretary to Staff Council, PTA Executive Council Member, Staff Association Secretary,Member of the College Co-operative Store Director Board, Member of Library Advisory Committee, Member of the College Level Monitoring Committee for the Effective Implementation of the Credit and Semester System, Canteen Committee Co-ordinator, Convenor of Women Harassment Prevention Committee, Member Anti-ragging Squad, Co-ordinator of Anti-harassment Committee, Co-ordinator of Certificate Course on Organic Farming etc.
Also she has been actively involved and co-ordinated various student oriented programs as Advisor to the Student's Union (thrice), Fine Arts Co-ordinator, Member of Career Guidance and Councelling Cell, Member of Grievance Redressal and Counselling Cell, Member of Prevention of Raging and Campus Violence Cell, Co-Ordinator of ECOFRIENDS etc.
---